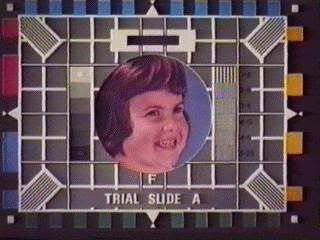 Left & To The Back is going to be taking a break for a week or so whilst I kick back, relax and focus my attention on other things. You can expect to see a new update at some point around 26 November - but, if you're hungry for other listening thrills in the meantime, why not wrap your ears around the following:
The Marmalade Skies Trip to Toytown Collection
This is sheer overkill in terms of quantity including 119 tracks, but it's the most delightful kind of overkill I can think of. Those wonderful people at the Marmalade Skies psychedelic website have created a Toytown chart filled with the most twee, childlike and effervescent pieces of sixties pop,
and
included a 5 CD download so you can listen along. From Geranium Pond's "Dogs In Baskets" to Kenny Everett's "A Little Train Number", there's something for everyone here - it's an exhaustive list which mentions the obvious candidates (although nobody
too
obvious) as well as some tracks I've never heard of in my life, much less actually heard.
Utterly brilliant, and if doesn't keep you busy for the rest of the month, never mind a week, I don't know what will:
http://www.marmalade-skies.co.uk/toytown1.htm
It's the best "virtual" box set I've ever come across in my entire time online.
Sweeping The Nation C99
Lovers of indie may prefer the C99 compilation Sweeping the Nation have uploaded for our pleasures. Their C98 and C97 comps focussed on the indie margins, bringing back bands time has overlooked like Earl Brutus (good move!), Solex, Spearmint, Ten Benson, Ultrasound and Bennet, and C99 carries on the work by reminding us that Scott 4, Brassy, Murry The Hump (thumbs up again) and The Make-Up all produced solid stuff.
It can be found here:
http://sweepingthenation.blogspot.com/2008/11/sweeping-nation-covermount-15-c99.html
45junkee's Record Collection
I've mentioned this before, and I don't want to end up becoming a bore on the subject, but Mr 45junkee has been very busy uploading his vinyl 45s to Youtube, and it's become like the jukebox of any right thinking person's fantasies. Click on the link, watch and listen to the record play in high quality audio (and even watch it spinning if you're that way inclined). It's the only place you'll find Leonard Rossiter and The Yardbirds sitting side-by-side.
http://uk.youtube.com/user/45junkee
See you when I return.