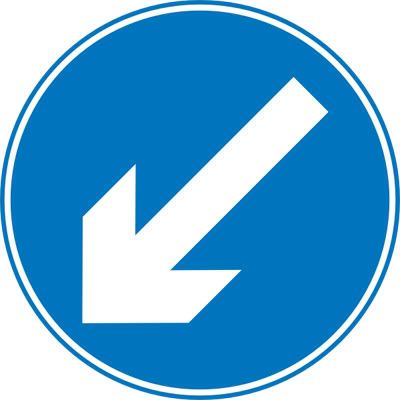 (Sorry folks - for various reasons too boring to go into here, I've decided to take the sampler offline as of 8 February 2012. It seems irrelevant anyway now that we have a Spotify playlist
here
, and in any case I put this online when the blog was only just over a year old... we've covered a lot more ground since then, and also heard a lot of better music. Still, if you badly want to hear these tracks, follow the links to them at the bottom of the page and they should still be available).
I realise that doing a "Best Of" sampler for this blog may seem like either egotism gone to wild and irrational extremes or a sign that the supplies of interesting material are drying up (or even both). However, let me justify myself a bit here first.
It all started when I flicked back through some of the download stats for the blog and realised that a lot of brilliant mp3s from the first few months had barely been touched, purely because nobody was really reading at the time of the blog's launch. It's hardly Piccadilly Circus at the moment, I'll grant you, but back in those peaceful Spring days of 2008 the traffic resembled that of a small dirt track leading to a tractor shed round the back end of a village in Wiltshire. All the likes of Animals That Swim and Jack could content themselves with was an occasional visit from a stray mp3 farmer revving in from Google (usually looking for something other than what I had actually uploaded).
Then there were other mp3s which had suffered from public disinterest, primarily because I probably hadn't sold them very well in the original entries (a rush-written entry usually leads to public apathy - if it's something nobody's heard of, you have to really work to pique the reader's interest). Hence Mike Conway's "I'm Gonna Get Me A Woman" seems to have been rejected by even the keenest readers of this blog, despite being the kind of marginally offensive, fruity piece of easy listening about perfect housewives (who can "cook real good") that Mike Flowers parodied in the last decade. And whilst Eddy Phillips' slightly dodgy "Limbo Jimbo" may not necessarily be worth a sniff, its B side "Change My Ways" should have got more attention - Christ, this is the man out of The Creation, the band the record label were named after, aren't you lot even curious about an obscure solo outing?
Then... there was material I provided YouTube links to, but no mp3s, so "Yon Yonson", "Crawl Babies" and "My Star" all appear for the first time on here in mp3 form below.
What finally cemented my decision to put this 2 CD compilation together was TJ from the
Out on Blue Six
blog getting in touch to suggest it might be a good idea, apropos of nothing. If he was having the same idea independently of me, perhaps it wasn't so daft to do a sweep through the blog and pick up what I feel are some of the best or most interesting bits after all, and present it as a sampler. So, if you're here for the first time, you'll now have a playlist which to me underlines what L&TB is all about - the content is, in my opinion, usually either sublime or ridiculous, although perhaps some of it falls awkwardly between those two stools as well (and I'd be happy to confess that some of the more rubbishy obscurities I uploaded here for the sake of curiosity value probably stank like stools, too).
There was also quality stuff which seemed really popular, some of it unexpected. I never honestly believed that so many people out there were desperate for copies of Bob Morgan's "Marguerite", but the fact that it was the gallery music for "Hart Beat" must have triggered nostalgic memories. Also, it's a brilliant piece of work, which always helps. Placing it on this compilation is probably unnecessary, but I've decided to include popular downloads as well, just to provide an honest and accurate overview - "Best ofs" wouldn't be "best ofs" without hit singles, after all.
That's enough in the way of justifications, and I'll say no more. There won't be any commentary for this tracklisting either, since the original entries on the blog (which I've linked to) should more than suffice - and perhaps, for once, this is your chance to listen to the music without my intrusive interpretation of it infecting your mind.
CD One
CD Two: