Label: Deceptive
Year of Release: 1995
Limited edition Christmas singles put out by indie labels seem to be a guaranteed annual occurrence, and - for all their rush-recorded flaws - are actually a charming addition to the season. In a world where people get themselves in a stew about the Christmas Number One, it's a pleasure to witness labels putting out music in a limited format without even feeling a tinge of panic about whether the vinyl will even trouble the number one spot on the seasonal independent charts or not. Cynics with Scrooge tendencies may point towards the collector's market for why these discs make excellent gifts, but the reality is most of them haven't really increased in value that much (with the exception of The White Stripes "Candy Cane Children" effort, which I own, but never bought expecting it to end up being such a collectible).
Deceptive - a now-defunct label partly run by BBC radio DJ Steve Lamacq, for those of you who need reminding - launched several of the things at once in 1995 like festive frisbees into the little record shops everywhere. All of them were essentially frivolous and very enjoyable additions the catalogues of the bands in question, including cheeky cover versions and off-the-cuff oddness.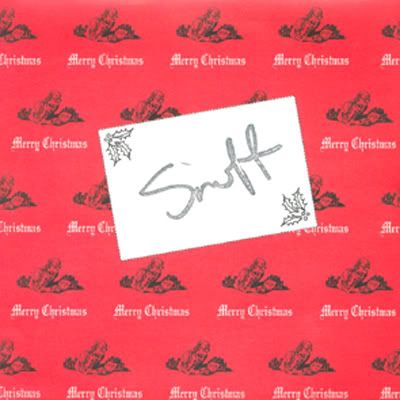 Snuff - Whatever Happened to the Likely Lads
Snuff were naturally no strangers to bizarro cover versions in the first place, having previously treated us to their artistic interpretation of the Shake n Vac advert tune, but their minimalist approach to the theme from "Whatever Happened to the Likely Lads" takes the despairing original and puts a punkish spike up its bottom. Whereas the version by Highly Likely was quite mournful, almost in a post-Richey Manic Street Preachers way (no, really), Snuff manage to create a tearing tune, and even crowbar a reference to Chucklevision towards the end.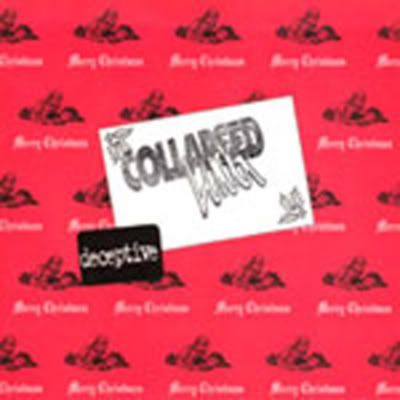 Collapsed Lung - Connection
Hip Hop inspired Harlow boys Collapsed Lung, on the other hand, opted to take on their labelmates Elastica by releasing a version of "Connection". Perhaps one of the less successful releases of the bundle, "Connection" is interesting enough, but it's a questionable fit stylistically. At not one point do you wonder why Elastica didn't explore this musical territory in a bit more depth.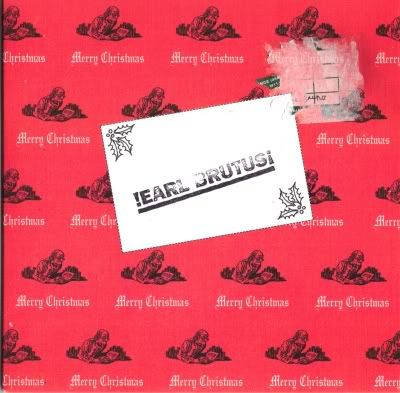 Earl Brutus - Single Seater Xmas
And where would we be without the Brutus? Single Seater Xmas was the only 'true' Christmas single of the lot, but was a tremendously strange effort even by the band's usual standards. Consisting of jingling bells, Formula One racing noises, Art of Noisey sampled vocals, and some outright peculiar bass guitar noises, it's possibly the oddest single they ever released, but none the less interesting for that. It also managed to peak at number one in the Christmas Chart Show indie chart that year, doubtless causing a lot of casual viewers to wonder what on earth was going on as a still picture of the band gently shimmered left and right across the screen for ten seconds.
Spare Snare also released "Wired For Sound" as the fourth limited edition single that year, but I don't have a copy - if anyone does, and they'd be kind enough to do the honours, please let me know.