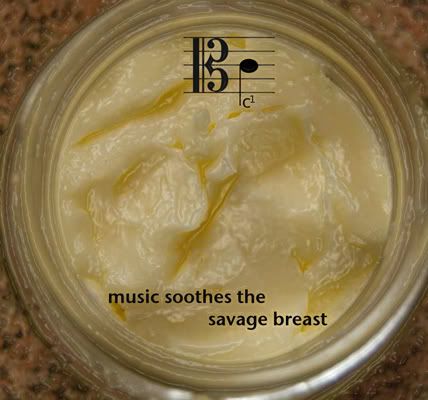 Update: I'm afraid I've had to remove the download link to this one, though feel free to read about the contents below if that's what grabs you.
Whilst I'm not in the habit of making New Year's resolutions, it did occur to me that it's been an absolute age since the last "Left and to the Back" sixties compilation. At various points in 2010 I did sit down and try to pull one together, but suffered the same problem that's plagued many a compiler or DJ – once you've pulled several hours worth of old material together, it's hard to know where to go from there without scraping the bottom of the barrel.
The break has obviously been beneficial, as in that time I've stumbled upon all sorts of goodies, and I think what I've pulled together is one of the best homebrew compilations there's been on this blog. It is rather more chirpy and popsike than the others, so if there's a theme at all then that's probably it; but as ever, the main intention is just to put together (or 'curate' if you're feeling rather precious) a lot of music which hangs well in the same space for reasons which can't always be easily defined without using the defensive phrase "Look, it just works, all right?"
As always, the cover "art" (above) is truly rubbish, being some "soothing" moisturizing cream which you wouldn't necessarily realize was moisturizing cream unless I told you first. If anyone wants to come up with a better sleeve, let me know, and if you submit a better example with the same title I'll be indebted to you, and easily guilt-tripped into return favours.

Note - sorry. This is no longer available for downloading.
Tracklisting
1.
Peter Thorogood: Haunted (Pye – 1968)
Given the dominance of Blaikley and Howard on this blog at present, it would be tempting to claim that the compilation kicks off with a project of theirs entirely deliberately – but the main reason is simply that this has become a serious psychedelic collectible over the last ten years, and it's not difficult to hear why. Whilst the identity of the one single wonder Thorogood remains shrouded in mystery, "Haunted" is a wobbly, wistful thing of wonder, with an astounding violin-driven hook. Truly the kind of British sixties record you would have thought would have been dug out long before its present revival.
2.
O'Hara's Playboys – The Ballad of the Soon Departed (Fontana – 1967)
This Glasgow based outfit were led by saxophonist John O'Hara, and whilst some of their tracks allowed him to root and toot to his heart's content, this is a rather more straightforward beat offering, and none the worse for it. Veering into mod territory, this is a great single whose hook may have been too subtle to make an immediate impact at the time.
3.
Sun Dragon – Five White Horses (MGM – 1968)
Following the break-up of a band who were known variously as Sands (of
"Listen to the Sky"
infamy), The Army or The Others, their rhythm guitarist Robert Freeman and bass guitarist Ian McLintock became the duo Sun Dragon. A quickie cover of "Green Tambourine" was released by the pair in an attempt to take the wind out of the sails of the Lemon Pipers' original in the UK, but only managed to climb to number 50 in the charts before being almost entirely forgotten about. "Five White Horses" was their final single, and is an effects-laden piece of slightly haunting pop about the sinking of an over-laden Chinese ship.
Jon Laden, Ian Paice and Ritchie Blackmore were present on the eponymous album they released, but it's not clear whether all three are present on this effort.
4.
Robbie Burns – Exit Stage Right (Spin – 1967)
The three lions of pop The Gibb Brothers took a break from writing hit singles of their own and dining on the fresh carcasses of wildebeest in 1967 to pen this effort for fellow Australian Robbie Burns. An insistent, nagging Beatlesy riff stamps its way right through this track, and it's good enough to make you wonder why they didn't bother to keep it for themselves.
5.
Bamboo Shoot – The Fox Has Gone To Ground (Columbia – 1968)
The late sixties saw "popular music" as the public knew it begin to split and fragment into two distinct camps – the mainstream and the underground. Whilst there's no conclusive record of this, it's tempting to think of The Bamboo Shoot as one of the first acts to become simultaneously blessed and cursed with the "John Peel band" tag. He seemed to be the only DJ who was interested in their work, playing this track eight times on his show. Eventually, the BBC simply banned it outright, believing it to be filled with drug references, and even his support was forced to cease.
The band never released another single, and continue to insist that there are no references to illegal substances in the record. As I've never heard any myself, it's hard to understand quite what Auntie Beeb were getting so tetchy about. "We don't understand what they're on about, so we'd better ban it" seemed to be the sole reasoning behind their act.
6.
Sunchariot – Firewater (Decca – 1973)
Cheekily stolen from the
"Purepop"
blog for the benefit of this compilation – where I think it fits in rather well – "Firewater" is a rather condescending (some would say offensive) overview of Native American life, but is nonetheless backed with pounding rhythms, disorientating echoing effects and high level silliness. The identity of the band remains unknown.
7.
New York Public Library – Got To Get Away (MCA – 1968)
An absolutely brilliant track from this Leeds outfit, which focuses on the topic of backwater town ennui and entrapment long before it became the bog-standard theme of many an indie fop. The frustration sounds genuine enough (did they hate Leeds that much, or was it a piece of fiction?) and the vocal harmonies and the hooks in the chorus create something which sounds like it should have been a proper hit. Clearly it was not to be.
8.
Darwin's Theory – Daytime (Major Minor – 1968)
Please
see here
for a full explanation of this track.
9.
The Spectrum – Music Soothes The Savage Breast (RCA – 1968)
The flipside of their opportunistic cover of "Ob La Di Ob La Da", "Savage Breast" is rather more satisfying, being a pleasurable piece of light orchestral whimsy. Keith Forsey was a member of this act, who later wrote "Don't You Forget About Me" for Simple Minds, and the theme to "Flashdance". This is a far cry from both.
10.
The Silver Eagle – Theodore (MGM – 1967)
I have absolutely zero information regarding the background of this particular single, which is an absurd satirical view of a hotel suicide attempt witnessed by a gathering pavement crowd. "The chestnut man is marching down to make a sale or two/ followed by the ice cream vendor" the band inform us cheerily. This is toytown psych with a very bitter pill in its belly.
11.
Peter and Gordon – Uncle Hartington (Capitol – 1968)
By the time Peter and Gordon issued their final album "Hot Cold and Custard" in 1968, nobody was really listening anymore. Perhaps that's why that particular album is their most eccentric issue, taking in obsessions which usually only troubled the minds of the most disturbed folk singers. "Uncle Hartington" is about a tobacco stinking elderly relative the duo inform us is a royal pain in the rear, although he sounds pleasant enough to me.
12.
Nick Garrie – Wheel of Fortune (DiscAZ – 1969)
Nick Garrie's career has recently returned from the wilderness and he has recorded tracks with Norman Blake out of Teenage Fanclub for his album "49 Arlington Gardens". However, it was this track which seemed to set the ball rolling for him again when it appeared on the "Circus Days" compilation. An exploration of one man's death at a Great Yarmouth funfair, it's a lovely piece of pop from a man who would later go on to support Leonard Cohen on tour.
13.
Tidal Wave – Spider Spider (RCA – 1970)
Tidal Wave were a South African band, and "Spider Spider" managed to climb into their native country's top 20 in 1970, whilst seemingly being largely ignored elsewhere. It's a screeching piece of powerful orchestral psychedelia which deserved to find more pairs of ears abroad.
14.
KG Young – Spider (CBS – 1969)
Kenny Young has had a long and varied career as a songwriter, most famously penning "Under The Boardwalk" and eventually producing and writing hits for Fox in the seventies. "Spider" was one of his occasional solo ventures, and when it failed as a single, he quietly gave it to Clodagh Rogers to put on a B-side – which you can
hear here
(if you haven't already).
15.
Dave Clark Five – Concentration Baby (Columbia – 1967)
On the B-side of the frankly dreary ballad "Everybody Knows" lies this little garage styled stormer, which finds the Tottenham quintet sounding rather more like The Monks than they ever would at any other phase in their career. Admittedly, this isn't the same thing as saying they sound exactly like The Monks, but surely even vague parallels are entertainingly unlikely?
16.
St Giles System – Swedish Tears (Philips – 1968)
St Giles System hailed from the Netherlands, but beyond that I have very little information on them. "Swedish Tears" is a bit of a psychedelic stormer, though, alternating between compelling and aggressive R&B riffage and demonic, swirling organ based mayhem.
17.
Rita – Erotica (Major Minor – 1968)
For the limited information I have available to me on this track, please
read here
. I still don't think it's Rita from "Coronation Street", by the way.
18.
The Poets – Fun Buggy (Strike Cola – 1971)
Scottish cult act The Poets were roped into doing a promotional single for the long-forgotten Barr manufactured cola drink "Strike" in 1971. This was long past the point where I would have thought their efforts made a positive difference to supermarket brands, but as I'd wager more people have heard of The Poets these days than have heard of Strike, perhaps we shouldn't worry too much. "Fun Buggy" is an advert in all but name, but it grooves along in such a neat way that it's found itself sampled in all sorts of places since.
19.
Peter and Gordon – I Feel Like Going Out (Capitol – 1968)
When they were at their most strident, Peter and Gordon could sound scarily close to an irate
Mulligan and O'Hare
. When they defiantly sang "I'm going to get my name in the papers", one could only tremble slightly and wonder what for. Still, this song swings along so confidently and purposefully that it's impossible not to be swept along with its intentions.
20.
Tuesday's Children – Mr. Kipling (Pye – 1968)
Tuesday's Children were Barry Younghusband's band before he went off to get involved in the marginally more successful Warm Sounds. "Mr. Kipling" seems to accuse everybody's favourite corporate cake expert of being something of a man about town. Keep the slogan to yourselves, please.
21.
Sons and Lovers – From Now The Sun Shines (Beacon – 1968)
For more information on this track, please
read here
.
22.
Windmill – I Can Fly (MCA – 1970).
Please read the previous Windmill entries
here
and
here
for more information. I've finally managed to find a copy of their elusive third single "Wilbur's Thing", which means I need to find the stamina and inspiration to write a third blog entry for them in 2011.
23.
Just William – Cherrywood Green (Spark – 1968)
Just William are the Midlands band Herbie's People moonlighting under another name. "Cherrywood Green" is a jaunty piece of psych-pop which rested on the flip of their single "I Don't Care".
24.
Blonde on Blonde – Country Life (Pye – 1968)
Welsh proggers Blonde on Blonde were always the bridesmaids, never the brides, playing the Isle of Wight festival and apparently being well received but never truly capitalizing on their presence at the event with a hit album or single. Whilst their album "Contrasts" is only really worth a dip if you're more interested in the prog end of the musical spectrum, "Country Life" (the B-side to their sole Pye single "All Day and All Night") is the kind of wistful, quintessentially English number many of their poppier peers could have dished out, but few would have done it so well.
25.
The Gibsons – City Life (Major Minor – 1967)
Songs tartly dismissing London life seem to be more common than tracks actually praising it – the harshness and expense of the environment seems to have wounded many an aspiring musician. As I know nothing at all about The Gibsons it's tempting to assume that "City Life" is an Alan Partridge styled rant about the place, but we'll let them off because the rush of the lyrical content does sum up the mood of the capital very well.
26.
Cyan – My Little Ship Louise (RCA – 1971)
The B-side of their Euro-hit "Misaluba", Cyan's "My Little Ship Louise" is a delicate McCartney styled ballad which I always knew I'd end up making the final track on a blog compilation one day. The whimsical nature of the song may alienate some, but I personally think it's a perfect closedown tune.
Italian poppers Cyan were stars for a period of time across much of Europe, but never quite saw the same degree of success in the UK, where they remain relatively unknown.