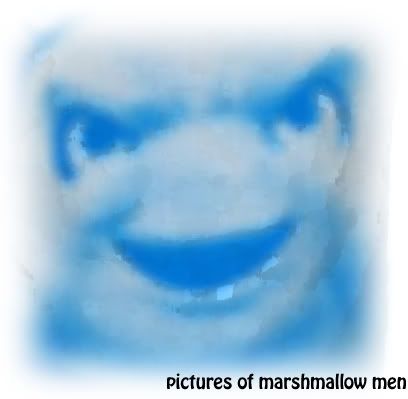 Because it's about time again, isn't it? Yep, correctly guessed, this is yet another homebrew compilation, although on this occasion I'll stop short of calling it a 'psychedelic' compilation. There's plenty of that sort of content on here, but this time I've delved into my hard drive and record collection to attempt to find tracks from both the sixties and early seventies which blend well together. This includes the slightly demonic triptych of "Painting on Wood", "Black Mass" and "Never Care" at the start, which slowly and eventually morphs into the soft pop which dominates the latter end of the compilation.
I'm not going to even attempt to pretend that this album has an overall theme as such, and nor is it trying to make any kind of particular point about genres or production styles. Just think of it as a compilation tape of tracks that deserve to be heard more widely.
This time I've also tried to include the whole 100MB bundle in one download - if that causes anyone any difficulties, please comment and let me know and I'll split it into two parts again.
1.
T
he Magicians – Painting on Wood (MCA - 1968)
As ridiculous as it sounds, clearly it wasn't just Scott Walker who was inspired to write a song after viewing Bergman's "Seventh Seal" film. The Magicians – of whom I know nothing, I'm sorry to say – were clearly moved enough to also follow suit. Unlike Walker's musings on the topic, "Painting on Wood" is much more flamboyant and folk driven, and also features some funky piano lines which seem vaguely inappropriate. But hey, if you're playing a game of chess with Death, there's nothing to be lost by having a little foot-tapping session too.
2. Eyes of Blue – Never Care (Deram – 1968)
Neath-dwelling rockers the Eyes of Blue started life as a "blue eyed soul" band, before gradually morphing into a psychedelic (and eventually progressive) act. "Never Care" seems to be part of the bridge from psych to prog, but the trilling, folksy backing vocals on this one still show shades of whimsy.
3. Jason Crest – Black Mass (Philips – 1969)
When information about this track was sparse, myths persisted that it was a work of propaganda by some particularly determined Christians. Absolute rubbish, of course, as the Jason Crest were a band from Tonbridge who had already had a long and varied history by this point, putting out various pieces of organ-driven mysticism. "Black Mass", on the other hand, is a berserk piece of work filled with demonic screams, disorientating echos, monk chants and thunderous noises. It was to prove their last recording, but if you're going to leave pop's big waiting room, it doesn't hurt to do so in this bold manner.
4. Keith Relf – Shapes in My Mind (Columbia - 1966)
Keith Relf had a rather more overground career as the singer with the Yardbirds, but this particular solo release was greeted with public apathy. "My body shrinks into my head/ I must have help or I'll be dead" he informs us gravely. "Shapes in My Mind" is catchy enough to bypass such absurdities and perhaps should have charted, but the public were having none of it.
5. Kate – Don't Make a Sound (CBS – 1968)
This is a bit more tranquil. Kate were a London-based band (and not a person) who signed to CBS and also briefly boasted ex-Pretty Thing Viv Prince among their number. Three singles were all they managed, of which this track is probably the most pleasing.
6. Jigsaw – Tumblin' (Music Factory - 1968)
Jigsaw managed to make some serious money with "Sky High" in the seventies, but before they broke through they spent long years on the pub circuit honing their craft, and putting out singles through a wide variety of record labels, including the small indie Music Factory. "Tumblin'" is hardly the most progressive track in the world, but utilizes heavy phasing and some neat organ grooves to good effect.
7. Geranium Pond – Marshmallow Man (never released)
Geranium Pond never really made any impact in the sixties, but appearances on compilations since have revealed a rather quirky outfit whose approach to psychedelia almost seems modern at times, treading a similar path to the likes of Gorky's Zygotic Mynci or The Henry Road.
8. Elmer Gantry's Velvet Opera – Dream Starts (Direction – 1968)
I've mentioned before that the eponymous Elmer Gantry's Velvet Opera album is a seriously under-rated piece of work, and somehow isolating certain tracks from the work seems to always leave them feeling a little lost regardless of what compilation or mixtape you shove them on. It takes a lot to undo "Dream Starts", however, which uses shimmering vocals, harmonies and a brass backing to amazing effect.
9. Serendipity – I'm Flying (CBS - 1968)
A sweet little track from Serendipity, a band from Tunbridge Wells who released two singles for CBS and recorded half an album before calling it a day.
10. Kenny Everett – Nice Time (Deram - 1969)
Kenny Everett's friendship with John Lennon is well known, but the fact he released a string of non-comedic singles in the sixties seems to be less popularly acknowledged. As "Nice Time" proves, he had a rather Jeff Lynne-ish way of approaching music hall styled tracks, and it's all surprisingly agreeable. This was also the theme to his TV show of the same name
11. Cyan – Toby's Shop (RCA - 1972)
If we were being cynical we could argue that the childlike nature of this track has druggish connotations ("Toby always hides the secret of his pies" and "For just six pennies he can make the sun shine" indeed) but I suspect that by 1972 the time had long since passed for such references on mainstream pop singles. Still, we can dream. Cyan hailed from Italy and had a long career in their native country.
12. Grapefruit – Yes (RCA – 1968)
We've already covered Grapefruit on this blog, so there's little to add except to say… no, I don't know if Lennon and McCartney had anything to do with the work on this track, but probably not. "Yes" is a strident little piece of work, mind you.
13. Jason Eddie & The Centremen – Singing The Blues (Parlophone - 1966)
A particularly absurd Joe Meek track (and that's saying something) which almost charted, the clattering, rattling approach to this version of "Singing The Blues" is so jarring that it makes cover versions by The Residents seem less questionable when played afterwards.
14. Brian Diamond and The Cutters – Shake Shout & Go (Fontana - 1964)
Whereas Brian Diamond and his Cutters manage to accidentally invent the B52s, even writing "Rock Lobster" for them in the process. There is some speculation as to whether the B52s directly ripped off this track, and if it had actually been a hit I'd say the lawyers would have had a field day kicking them around their bloody Love Shack before now. As it sank without trace, this can only be a particularly absurd coincidence despite the glaring similarities.
15. Los Brincos – Passport (Page One - 1968)
Los Brincos were proper pop stars in their native Spain, and it's no wonder, since they released Who-ish barnstormers like this one. The British charts in the sixties closed their gates to their charms, however, which seems more than slightly unjust.
16. The Game – The Addicted Man (shelved Parlophone release)
Mod band The Game attempted to release this single about drug addiction, but the uproar it created on Juke Box Jury was such that EMI got cold feet and shelved the entire release, sneaking out another single in its place. It's a very messy, noisy track indeed, with punkish guitars slamming all over the shop, and had it not been for the uproar it's doubtful it would have had a chance to make an impression on the teenage public anyway.
17. Callum Bryce – Lovemaker (Conder – 1968)
A superb little single which had everything going for it, it seems – even being used on a Woodpecker cider advert (with the lyrics amended to "Woodpecker, Woodpecker, Woodpecker yes I would"). Despite the promotion, it would seem that being on a tiny independent label (run by Peter Knight Howard, an ex-associate of Joe Meek's) hampered the band's progress. Whilst ex-members of the Yardbirds were rumoured to be involved, actual concrete information about Callum Bryce has been difficult to come by, and the only information I can give you is that when I tried to bid on ebay for this single, the closing sum was $424. No, I didn't win…
18. Zebedee – She Couldn't Make Gravy (Decca – 1971)
This is essentially The Tickle in all but name, taking a slightly more glam approach as the seventies dawned. It didn't help them gain success, but "She Couldn't Make Gravy" features the same quirk and bounce which was apparent on "Subway" and "Good Evening", albeit less swamped in studio effects. Lyrically, this track also has parallels with "I'm Gonna Get Me A Woman" by Mike Conway.
19. San Francisco Earthquake – Fairy Tales Can Come True (Mercury – 1968)
Songwriter Kenny Young (of "Under the Boardwalk" fame) was almost entirely responsible for this foray into toytown psych. Later in the seventies, he would also attempt New Wave under the name Yellow Dog. For all I know, he's possibly arranging a retro-eighties synthpop single as we speak.
20. Esprit De Corps – If (Would it Turn Out Wrong) (Jam – 1972)
Radio One DJ Mike Read always seemed to dabble in pop music, and you get the sense that he's slightly disappointed none of his efforts have ever seemed to get off the ground. Of all of them, "If" is probably the best thing he's been associated with, a phasing-ridden atmospheric ballad which probably seemed a bit dated for 1972. Still, it fits snugly at home on here.
21. Fresh Air – It Takes Too Long (Philips – 1971)
Another mystery, I'm afraid. This apparently isn't the same Fresh Air who released "Running Wild" in the sixties, of whom I also know nothing. "It Takes Too Long" veers dangerously close to parodying George Harrison's "My Sweet Lord", but comes at it from a rather Chris Bell-ish angle, and is actually a really good little single. This originally came to my attention on the brilliant "Pure Pop" blog.
22. Marvin & Farrar – So Hard To Live With (EMI – 1973)
This is, in case it needs to be spelt out to you, Hank Marvin and John Farrar out of the Shadows. Bored of the restrictions placed on them by being in an instrumental outfit, they recorded a few vocal harmony lead pieces of work to little success. "So Hard To Live With" is so close to the seventies Beach Boys in style and spirit it could almost be an out-take.
23. Unit 4+2 – 3:30am (Fontana – 1969)
By 1969 Unit 4+2 seemed so passé that nobody much was paying any attention, and during that time they slipped out this beautifully atmospheric, doom-laden ballad. People still looked the other way, but it's remained a favourite of modern-day psychedelic compilations since.
24. Billy Fury – In My Room (label and date information uncertain)
We've already covered Jimmy Campbell on this blog via the 23rd Turnoff entry, but in it I conveniently failed to mention that Billy Fury was enough of a fan to cover some of his tracks. "In My Room" is an absurd choice, with its references to posters of "Hitler, John and Paul", and although Fury does a stirling job of covering it, one has to wonder what his fans thought. Incidentally, this appears on a Fury compilation album from 1984, but I can find no trace of its release date prior to that. Does anyone know? Or did it remain an out-take until the eighties?
25. Ginger Ale – "Sugar Suzy" (Injection – 1971)
And we'll finish on a nice, tranquil noise. Ginger Ale hailed from Amsterdam and had existed in one form or another since 1961 – however, this particular soft pop effort was relegated to B-side status in the seventies. It's also a nice note to finish on.