I think I've probably waffled on at length about Microdisney more than most bands, so for an overview of their previous work and career, it probably makes sense to simply
skim back over the old entries
.
What I'm doing here is scrabbling together the last remains I have of their 45 back catalogue (although there's nothing to say I won't stumble upon more examples over the next few years) placed here so that you, the Microdisney fan - or the soon-to-be Microdisney fan - can enjoy some of the odder moments in their catalogue.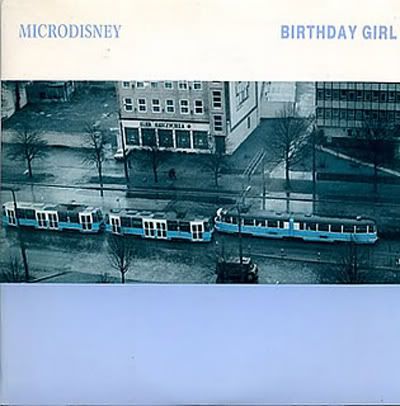 Birthday Girl
Label: Rough Trade
Year of Release: 1985
"Birthday Girl" was supposedly the single which caught the eyes of Richard Branson's slaves at the Virgin headquarters, and won the band a major label contract. Listening to it again as part of the
"Clock Comes Down The Stairs"
download, it's easy to hear why - this is wonderful stuff.
Equally intriguing, however, is the lesser-heard B-side "Harmony Time" which chooses a jaunty, twanging melody to undercut some anti-Thatcherite lyrics.
"If you want luncheon in your lap/ knife your neighbour in the back/ if you don't do it/ somebody else will"
sneers Cathal at one point, emphasising the prevailing culture of the time (which still exists in London and the South East to this day, regrettably). It was a strange track to relegate to B-side status, given that it outperforms a lot of the "Crooked Mile" album they went on to release.
Odd, off-kilter B-sides were definitely forthcoming, though...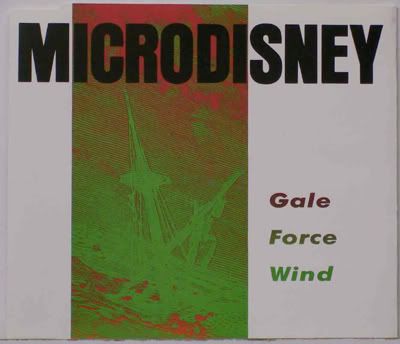 Gale Force Wind
Label: Virgin
Year of Release: 1988
I've never heard a satisfactory answer as to why three different versions of the rather tacky "I Can't Say No" found their way on to the twelve inch version of "Gale Force Wind". It could have been that the band were trying to piss Virgin Records off - they were certainly at the tail end of their contract by this point, with little hope of a renewal - or it could have been that this was all a private joke the rest of us will never be party to.
I suspect the former, however, as Cathal is heard to utter "What song would our record company like us to do?" at the start of one version, before an inappropriate and rather tuneless Eastern version of the ditty begins. The "Hackney Aid" version even features assorted cockneys talking about how shit Microdisney are. It's an interesting one, and no mistake.
"Gale Force Wind", on the other hand, is another anti-yuppie, anti-Conservative piece of greatness, but you all knew that anyway.
Tracklisting:
1. Gale Force Wind
2. I Can't Say No (Betty Lou Version)
3. I Can't Say No (Thank You For Speaking To Me Mustapha)
4. I Can't Say No (Hackney Aid)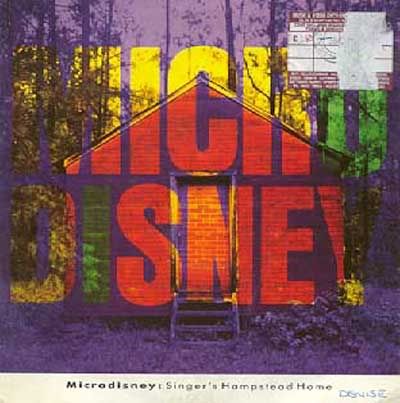 Singer's Hampstead Home
Label: Virgin
Year of Release: 1988
Whether "Singer's Hampstead Home" was a genuine tirade against Boy George's excursions into "Hello" magazine or just an attack on that celebrity culture generally is unclear. The B-sides, however, are peculiar indeed - "Brother Olaf" is a queer old piece, whereas "She Only Gave Into Her Anger" sprawls all over the shop in a manner more akin to the Fatima Mansions records Cathal Coughlan would later create. The brief segment of the song aping a British Rail advert is so unexpected it's actually hilarious, which was probably the intention.
If I come across any more of these goodies, rest assured you'll be the first to know.
Tracklisting:
1. Singer's Hampstead Home
2. Brother Olaf
3. She Only Gave Into Her Anger