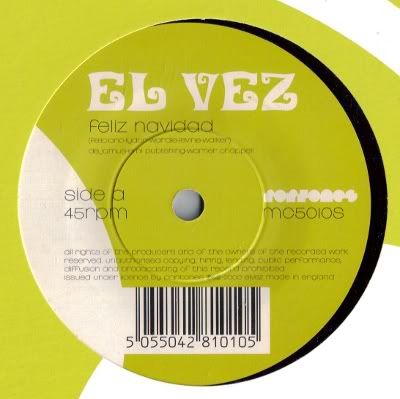 Label: Poptones
Year of Release: 2000
Say what you like about Alan McGee - and most people do, so there's no reason to hold back - Creation Records was probably one of the best independent labels in music history. As prone to folly as genius, the uneven nature of the label's catalogue understood exactly what it was like to be a true music fan, and be in love with esoteric bits of plastic as much as you are the genuine, stone-cold classics. For every "Screamadelica" there was a piece of bemusing ballast such as Bill Drummond's "The Man" (I must upload that one day, actually) or records by Les Zarjaz, a baroque styled musician who sang songs about nuclear fall-out shelters to the accompaniment of a harpsichord. I could, if I really wanted, spend a whole three months doing nothing on here but exploring the flops of Creation's back catalogue, or I could also offer up nothing but classic output from the label for the same period of time as well. In short, a whole blog could be created focussing on nothing but Creation Records.
When Creation shut up shop and McGee opened up the doors at Poptones, he still seemed to love blasting the odd oddment into record stores, and this was one late period Alan-shaped wonder. El Vez is a middle aged Mexican-American rock and roller who performs both cover versions of other songs and his own material in a greased up, swaggering style. In this case, he mashes up Public Image Limited's "Public Image" with the yuletide standard "Feliz Navidad". This did actually receive a fair volume of airplay from alternative radio stations at the time, but disinterest in the record seemed to reign in spite of this. Clearly the kids weren't ready for the Lydon/ Feliciano crossover, which saddens but fails to surprise me.
I'm also unsurprised by the fact that El Vez has a whole Christmas album online
ready for download
, which includes this track - hear snippets of both it and its B-side below.
And incidentally, that concludes this year's Christmas offerings on "Left and to the Back". I'll be back on the 22nd with a surprise, mind you, so don't give up on the blog just yet.