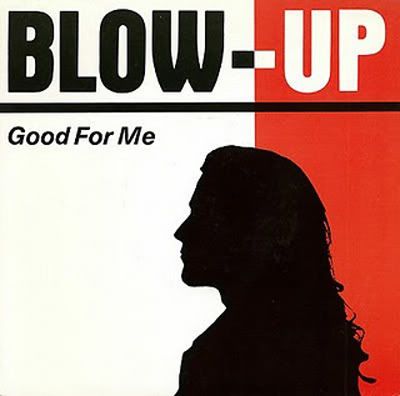 Label: Creation
Year of Release: 1987
According to the exhaustive biography on Creation Records "My Magpie Eyes Are Hungry For The Prize", this band were responsible for one of Alan McGee's many Larry David-styled tact-challenged moments. Shortly after signing The House Of Love to his label, he was sat having a post-contract drink with the boys and declared bouyantly that he had just secured the services of one of the greatest new bands in the country. The band all grinned contentedly, delighted by his faith in their work, only for their expressions to drop in horror as he finished his sentence with the words: "And they're called Blow-Up".
So this is further proof that even when McGee was doing the right thing (signing the House of Love who pretty much single-handedly turned the label's fortunes and media image around) he was still managing to simultaneously screw things up elsewhere, or at the very least suffer from a rather warped perspective. For indeed, it is hard to imagine a single year in pop's calendar when Blow-Up could ever have been deemed to be Britain's hottest talent. What they were, in fact - at least based on the recorded evidence we have available to us - was yet another jangly indie band with a sixties obsession, and Creation had entertained many of those from its earliest days onwards. Let's not get too dismissive of what was never actually a bad thing, however. "Good For Me" is neat, snappy, likable and breezy, from its buzzing sitar onwards through to its floating vocal harmonies, but ultimately sounds like nothing more than one of those pleasing but slightly flawed flop sixties records you find halfway through a "Rubble" compilation, albeit filtered through the prism of a twee indie-pop band. There was no particular reason why "Good For Me" would have succeeded in 1967, and even less of a reason twenty years on.
The jangly indie nature of this record shouldn't come as a major surprise, given that their vocals were handled by Nick Roughley, formerly of the tweetastic 14 Iced Bears. This also meant that, for all the paisley trimmings, there wasn't really enough progression apparent in the sound of this record to have really made McGee trip a switch, so why did he? Perhaps we'll never know. He has, however, since gone on record as saying that they were simultaneously "the best and worst band I ever signed", although he fails to qualify that statement with greater detail.
Blow-Up's stay on the label was really more of a stop-over in any case, as their first album "In Watermelon Sugar" was actually issued on Cherry Red, and they were dropped by that label after their second long player "Amazon Eyegasm" in 1991.