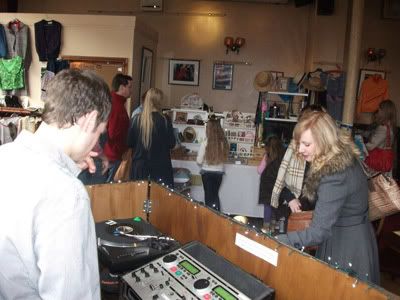 Just a quick update to let you all know that I'll be DJ'ing at the Vintage, Crafts, Jumble and Flea Market "Can't Buy Me Love" on Saturday 28th May from 1:30pm - 3:30pm (or thereabouts. I don't think anyone will have their finger on a special retro clock timer).
It's taking place at:
The Boogaloo
312 Archway Rd, N6 5AT
London
And the Facebook details are all here.
Also spinning discs on the day will the be the DJ John The Revelator.

For me personally, events like these serve a number of purposes. You can turn up and browse and buy to a great soundtrack, have a swift drink and then disappear off into the daylight, having had a more fulfilling time than you might had you chosen to join the hordes along a usual shopping street on a Saturday afternoon. Or alternatively, you can turn up, browse, find nothing you want, but decide to stay and have a few drinks and listen to some great music in a fantastic pub anyway. It's a win-win situation - there is no way you can lose. Unless you expect me to play novelty glam records.
Or indeed sell my stash of them.
See you there, maybe?